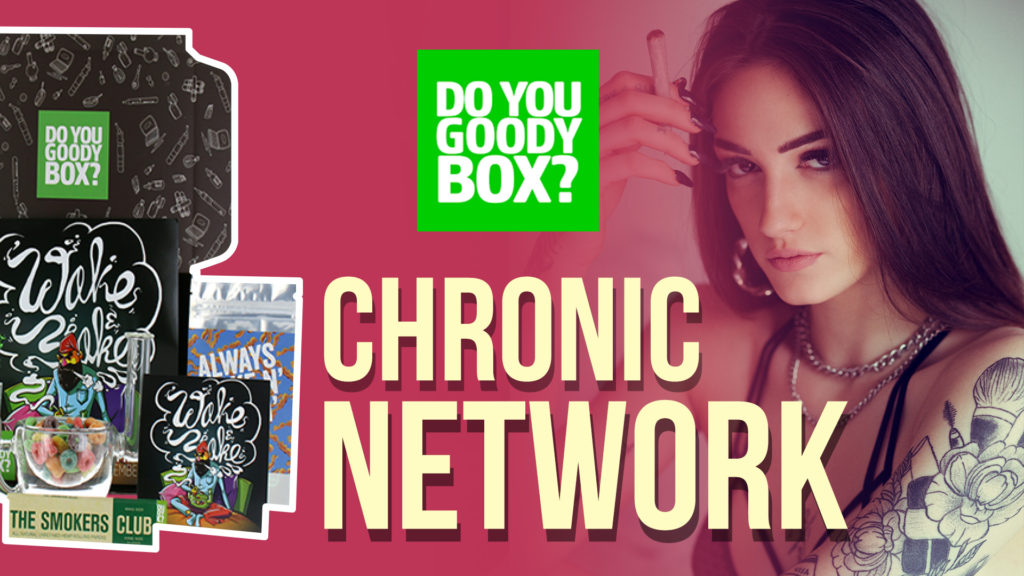 Unboxing 420 DO YOU GOODY BOX
Today Laia, one of the Weed Girls, is going to unbox one of the most prominent smoking-related subscription boxes on the market, 420 Goody Box, also known as Do You Goody Box. Do You Goody Box is a brand that provides monthly gift boxes that are packed with goodies from the best indie brands around. It's a discovery box handcrafted for those that live the smokin' lifestyle.
Do You Goody Box is delivered to your door once a month. You get cool new products and supplies and the latest goodies making the rounds. These might include everything from glassware to vaporizers, edibles, lighters, pipes, rolling papers, all sorts of paraphernalia and other gadgets. The company ships both nationally and internationally. Each edition has a different theme, this time we got the Chronic Network Box, full of items with Rick & Morty caricatures.
If you want to find out more about Do You Goody Box, or other wonderful products they have, check out the Do You Goody Box official website: http://www.doyougoodybox.com/
Work With Us
Are you a model or a photographer? Do you want to be part of Weed Girls? This is your chance! Since many people have contacted us from a lot of places wanting to be part of Weed Girls, we've changed the way we generate content and, from now on, you can be part of our team, no matter where you are.