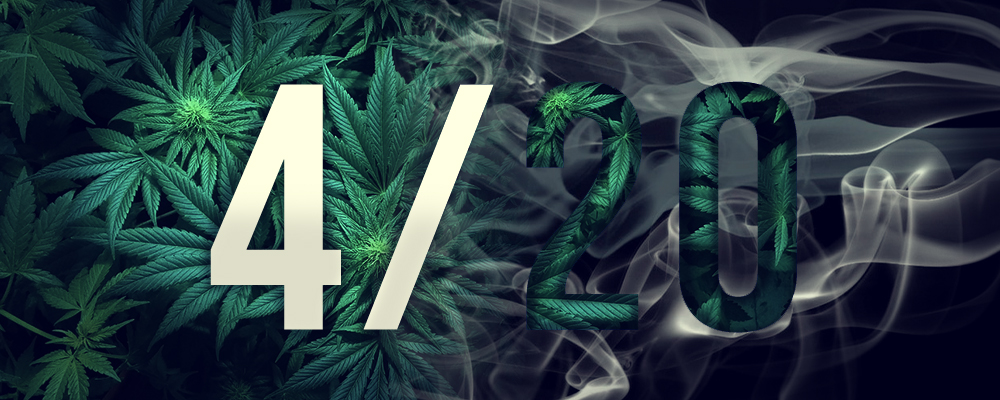 420 Meaning: The History of "Weed Day"
April 20 has become a strong tradition among marijuana users. Many of us celebrate 420 and, even when we look at the clock, we choose 420 as an ideal time to enjoy a joint, but do we really know the reason?
There are many versions and urban myths about the birth of this date, there are even those who say it is due to the exact time of Bob Marley's death… false! Light a joint because the Weed Girls will tell you a story.
Watch: Daniela Smoking from a bong
The theory says that, somehow, the term passed from the Waldos to a California based rock band, called The Grateful Dead. One of the Waldos had contact with one of the members of the band, and that way they adopt the term and made it basically global.
From there, the spreading of the 420 word from the band to its fans and the cannabis culture in California became huge, and it was then when High Times, one of the most important magazines for the cannabis community, learned about the existence of the code. High Times adopted the term and began to contribute to the culture. In the early 1990s, High Times bought the domain 420.com and what was once a code used by five teenagers grow into an international phenomenon.
Although there are many hypotheses that are handled, research has established that this is the true story behind the 420. So… this is the story and they all lived higher ever after!
Work With Us
Are you a model or a photographer? Do you want to be part of Weed Girls? This is your chance! Since many people have contacted us from a lot of places wanting to be part of Weed Girls, we've changed the way we generate content and, from now on, you can be part of our team, no matter where you are.