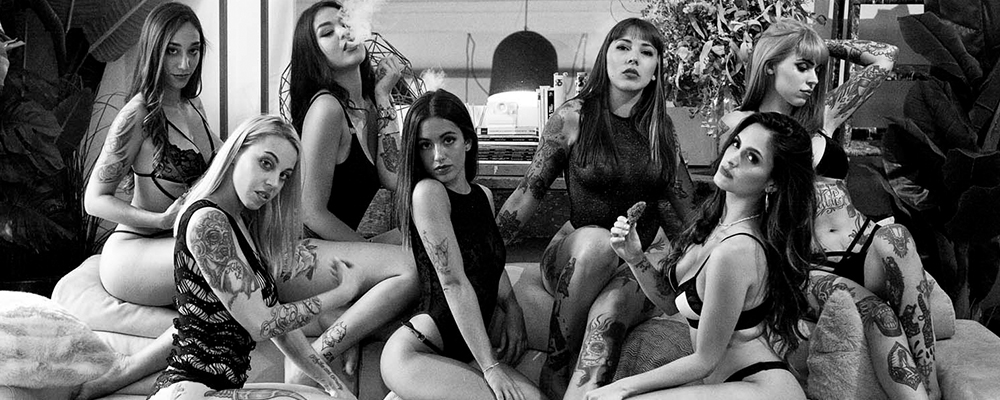 We are empowered women, we are
Weed Girls
– International Woman's Day 2019
Over the years, women have grown up with the enormous responsibility of breaking down stereotypes and struggles to go against social convictions that claim to tell us what to do, what to say or even WHO we should be.
"Modeling while smoking weed makes me feel free and powerful
Everything I can show through my sexuality that doesn't inhibit me or judge me, obviously it empowers me because I'm being myself "
Currently, defending our rights is about seeking equality that allows us to live fully, without being vulnerable, underestimated or judged by what we decide to do with our lives.
Join us to access exclusive content
In Weed Girls, we like to think that we have achieved it. We have managed to express ourselves through our body with total freedom, we have enjoyed our sexuality, we have defended our way of thinking and we have laughed at anyone who thinks that has a right to us.
"When I model, I'm not selling my body,

It's as if I sold something that I do by hand: I'm not selling my hands, I'm selling the work I do with my hands.

The same thing happens with my body"
Today, as every day, we celebrate being women. We celebrate our beauty in all of its forms, we support ourselves and together we have created this video under the slogan: We are empowered women, we are Weed Girls.
Thank you all for following us. Continue enjoying our content!
Work With Us
Are you a model or a photographer? Do you want to be part of Weed Girls? This is your chance! Since many people have contacted us from a lot of places wanting to be part of Weed Girls, we've changed the way we generate content and, from now on, you can be part of our team, no matter where you are.
Become a Member
To access all of our girls' exclusive content, promotions and stay up to date on our special events, all you have to do is click. Become a part of our community and take part in the evolution of one of the boldest cannabis-related projects on the internet.