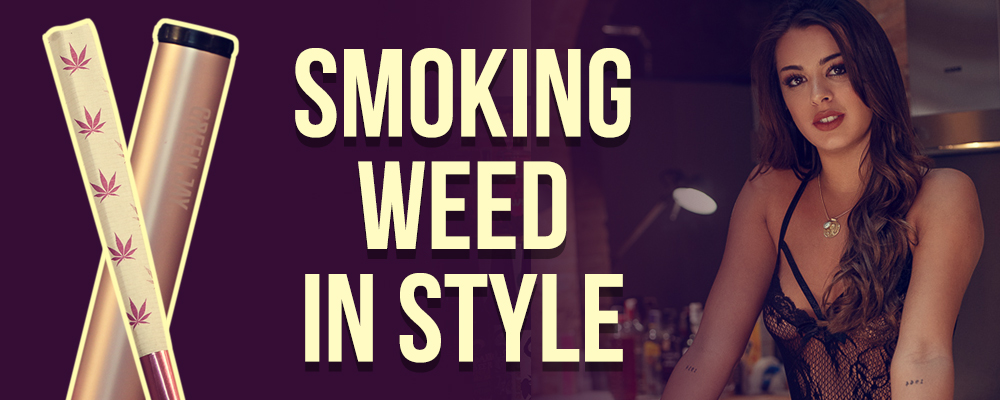 Hot girl unboxing stoner kit to smoke weed in style
Our flawless Weed Girl Lia loves her new gifts from Green-Jay, Elephant Rolling Papers, and Beautiful Burns Rolling Papers. She uses a cones makes by the brand Custom Cannabis Supplies LLC that is the only manufacturer of these cones worldwide.
The cones are made with paper from Hemp and Palm. Palm paper comes from the fruit of the Oil Palm Tree. Both papers are smooth and slow burning. The cones are printed using a special mix of edible hempseed and soy oil combined with natural pigments. No chemicals are added to the ink. The glue is nontoxic. The non-smokable tip is made with food grade finish materials and remains cool when the cone is smoked. Each cone is hand rolled in our own factory.
They have two brands: Beautiful Burns and Elephant Rolling Paper. What does she like the most about them? Getting high while looking stunning. Light up and enjoy it!
Work With Us
Are you a model or a photographer? Do you want to be part of Weed Girls? This is your chance! Since many people have contacted us from a lot of places wanting to be part of Weed Girls, we've changed the way we generate content and, from now on, you can be part of our team, no matter where you are.