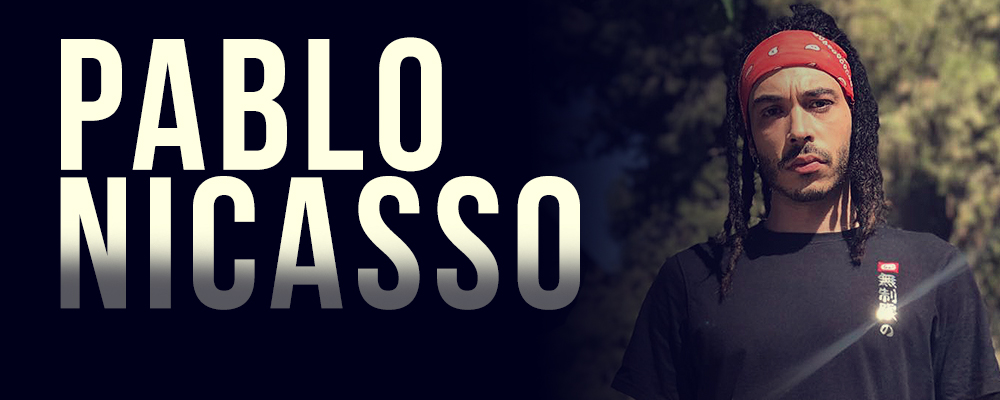 Pablo Nicasso, a passionate artist
At Weed Girls, we love finding artists who demonstrate that the real passion comes from the heart. Pablo Nicasso is a true example of this. He defines himself as a person who tries not to get bored and that is why he confesses his need to alternate the creation of audiovisual pieces with music. Pablo has been creating sketches and miniseries of different types for several years, almost entirely as a fiction comedy. At the same time, in the musical field, he is throwing themes in a disorderly and random way under his own name and in a somewhat more organized and meaningful way under the name of "LOMO" or "La Jungla Band".
Who is Pablo Nicasso? How would you define yourself?
I like to define myself as the greatest contemporary exponent of job meddling. I can't even consider myself a musician, because I have never studied music nor can I consider myself an actor or a filmmaker because I have never studied Film or Dramatic Arts. Yes, it comes from my heart.
Acting
Tell us about the "WeedSerie" 420
420 The Weedserie consists of 10 episodes, where in a funny way the erroneous bubble that floats around the world of cannabis cultivation and consumption is demystified a little. There are still a lot of uninformed people about it and what better way than humor to let them see that their point of view was possibly based on popular ditties or backed by the media that probably saw benefits for doing bad cannabis press. I am accompanied by a tasty cast of mental horrors with which I am convinced that they will become the cause of many people's laughter. The series will be subtitled in English, so as not to limit ourselves exclusively to the Spanish-speaking countries and make it possible for the message to be disseminated elsewhere. We have the sponsorship of BAC, SuperSmokers, Growbarato and the collaboration of Positronics Seeds. It will be released on April 20 on my channel.
Music
How was La Jungla  Band born?
For many years I had wanted to create a product exclusively designed for festivals. Previously, I attended as an audience a countless number of them and saw the styles that used to work, so I decided to merge them into one and give a twist to the show. I did not want the typical, so I got in touch with DJ Kilian, who already had a brilliant career in the world of music production and we got into it. The Jungle comes from "Jungle", one of the styles that at first, we thought we should give more presence in the first album. However, as we were letting creativity flow, so did the styles. Within the album, we can find Salsa, Tango, Balkan, Drum & Bass, electronic, Breaks, Dubstep, Ragga, Dancehall, Rap… An energizing shake that invites you to not stop jumping in a skittle from the first to the last single.
What plans do you have for this year as a band?
We want to release a second album. We already have several themes, but surely they will be launching single to single, as they usually do now. I think it's more practical in the current times and each video clip that accompanies the song serves as a promo for the album as a whole. As for the concerts, we already have several dates closed. Those who follow us through networks (@LaJunglaBand) will be able to discover when we will visit their city.
With regard to LOMO, this musical duo you are part
Yes. LOMO is our goose that lays the golden eggs. The clear example of unexplained virality. We are working on new themes and also compiling the best ones to release the first album throughout the year.
Weed
Tell us about the first time you tried marijuana.
I was about 16 years old, nobody gave it to me. My father used to plant at home and when the subject began to sound, I took a couple of buds without him knowing. The truth is that I do not remember it with too much affection. Like everything in life, if you do it wildly and without any kind of idea, you can have a bad experience. Once the crap went by and I took control of the matter, I assumed that it is not the same to use than to abuse.
What is your favorite marijuana variety?
It depends. If I'm writing a script, I'd rather Sativa. Besides, there's a plus I find in sativas: I laugh a lot about everything. This also tends to be misinterpreted. When you associate, for example, some creative process with the use of yerba, there are people who believe that if they smoke a lot of yerba they will become creative or more ingenious. Just as there are mothers who believe that if their super intelligent son smokes yerba, it will be a bit of a fuss. If you are creative, you are creative and if you are a dummy, you are a dummy. Yerba does not make you a fool or a genius, it only helps you to flow ideas without being subjected to pressure (at least in my case).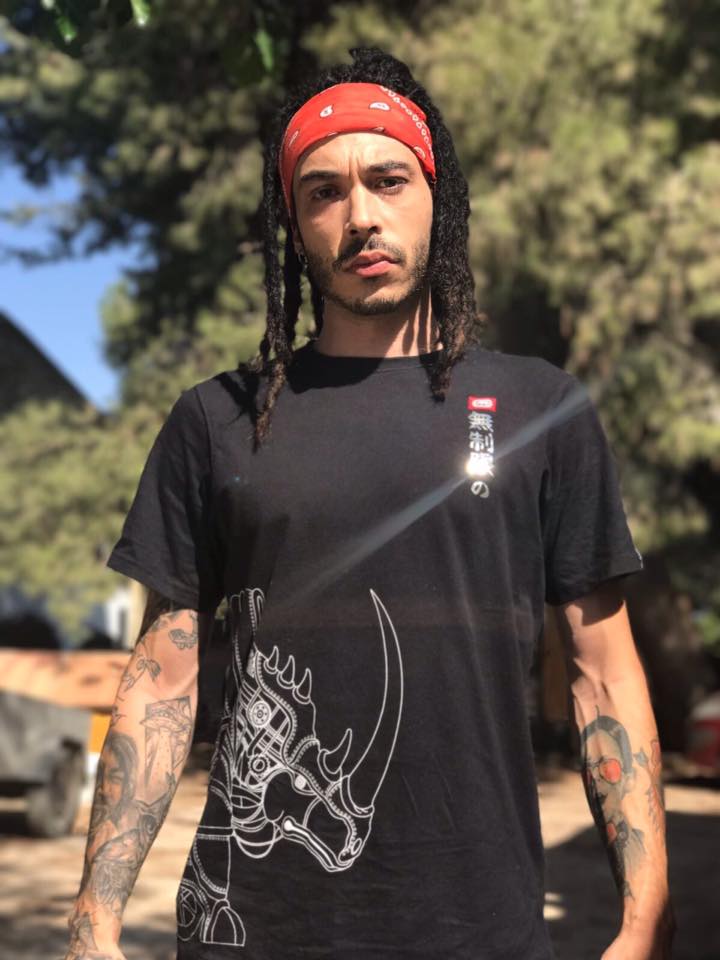 What do you like to do when you are high?
Anything that involves submerging and abstracting creatively with something.
Do you think that women have the same right of men to smoke marijuana and why?
I take it for granted to such an extent that I find the question strange. It is as if you were asking me "Do you think women have the same right to eat pizza as men?" Everyone is free to do what they want and I think the simple fact of asking is to put that in doubt.
Do you think art has any relationship with marijuana?
I believe that art can't be forced, it is something that must come out and flow naturally, but it is difficult for ideas to flow in conditions when we live contaminated by dozens of daily micro stresses. I think marijuana helps you to facilitate the task of discerning between what is a real problem and what is a mundane problem, which is usually those that abound in our brains. By invisibilizing them or "lowering their opacity", it helps the ideas flow in another frequency. I do not think that consuming cannabis makes you an artist, but it is true that if you have artistic concerns and you smoke a trumpet, your brain starts to work in a much more comfortable way to work and shape those concerns.
Work With Us
Are you a model or a photographer? Do you want to be part of Weed Girls? This is your chance! Since many people have contacted us from a lot of places wanting to be part of Weed Girls, we've changed the way we generate content and, from now on, you can be part of our team, no matter where you are.