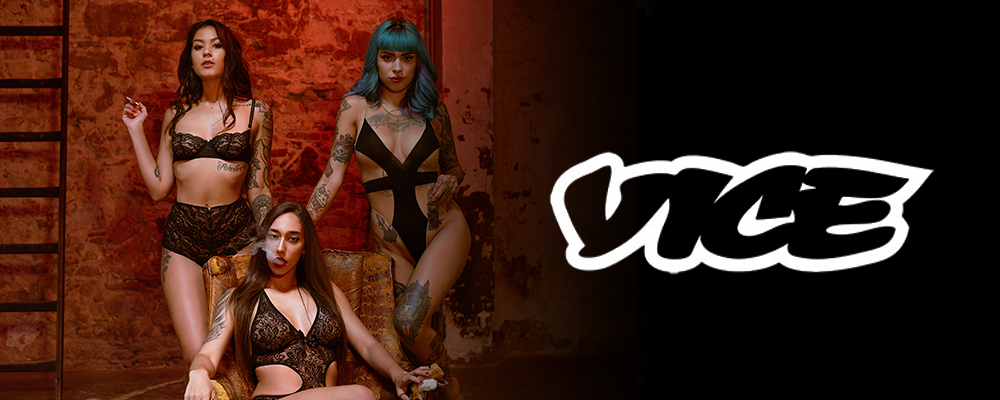 Entrevista para Vice España
Nuestros amigos de Vice España nos hicieron una entrevista recientemente sobre lo que significa ser Weed Girls, nuestra posición con respecto al empoderamiento femenino y la relación que tienen las chicas y la marihuana. Por aquí les dejamos un fragmento del artículo. ¡Qué lo disfruten!
Hablamos con modelos de marihuana españolas
Via: Vice.com
Por: Ana Iris Simón
"Tanto la sexualidad y la sensualidad como la marihuana han sido temas reprimidos y criticados durante décadas, pero poco a poco están ganando aceptación pública. No tienes que ser un porreta para declarar públicamente que eres un consumidor de cannabis, ni una modelo de contenido erótico para aceptar y expresar tu lado sensual públicamente, y eso es lo que hacemos en Weed Girls: visibilizar que tanto el erotismo como el cannabis, tradicionalmente asociados a estigmas sociales, hoy en día son aceptados y mostrados con orgullo".
Hablamos con dos de sus modelos, Allyson y Dalí, sobre la relación entre la hierba y el erotismo, el empoderamiento femenino y su día a día como "modelos cannábicas".
¿Crees que hay peña que tiene un fetiche con las tías que consumen marihuana? 
Sí, creo que sí. Como en todas las cosas, si algo es muy bueno y se junta con otro algo muy bueno, definitivamente se vuelve algo superbueno. No tengo más explicación. Yo misma tengo ese fetiche, hace tiempo que me di cuenta de que desde que empece a fumar marihuana y me empezaron a gustar las mujeres, las dos cosas juntas me gustaban mucho.
¿Para ti es empoderador como mujer? ¿En qué medida y de qué manera crees que podemos combatir el machismo o sentirnos empoderadas haciendo lo que llevan siglos "obligándonos" a hacer con nuestros cuerpos, convertirlos en objetos de deseo y consumo?
Para mí, todo lo que pueda representar a través de mi sensualidad que no me inhiba y que no me juzgue, obviamente me empodera porque me hace sentir yo misma. Y yo puedo decir, "fumo maría, soy diseñadora, soy madre, soy esposa, soy responsable y disfruto de esto, así que ¿cuál es el problema?". Me empodera, me hace sentir bien. Cuando la mujer se vende en lencería o se vende de manera erótica, siempre está arriesgándose a ser juzgada, así que cuando lo está haciendo obligada para gustar a otro, obviamente sí hay un problema. Pero cuando lo hace porque se siente cómoda consigo misma, eso te empodera, y eso sí que derroca al machismo. A mí, por ejemplo, mi marido no me va a decir que no me haga fotos, en pelotas o tapada, sensuales o en las que salga guapa; si yo me siento bien, ¿por qué no hacerlo?
Si quieres leer la entrevista completa, haz click aquí.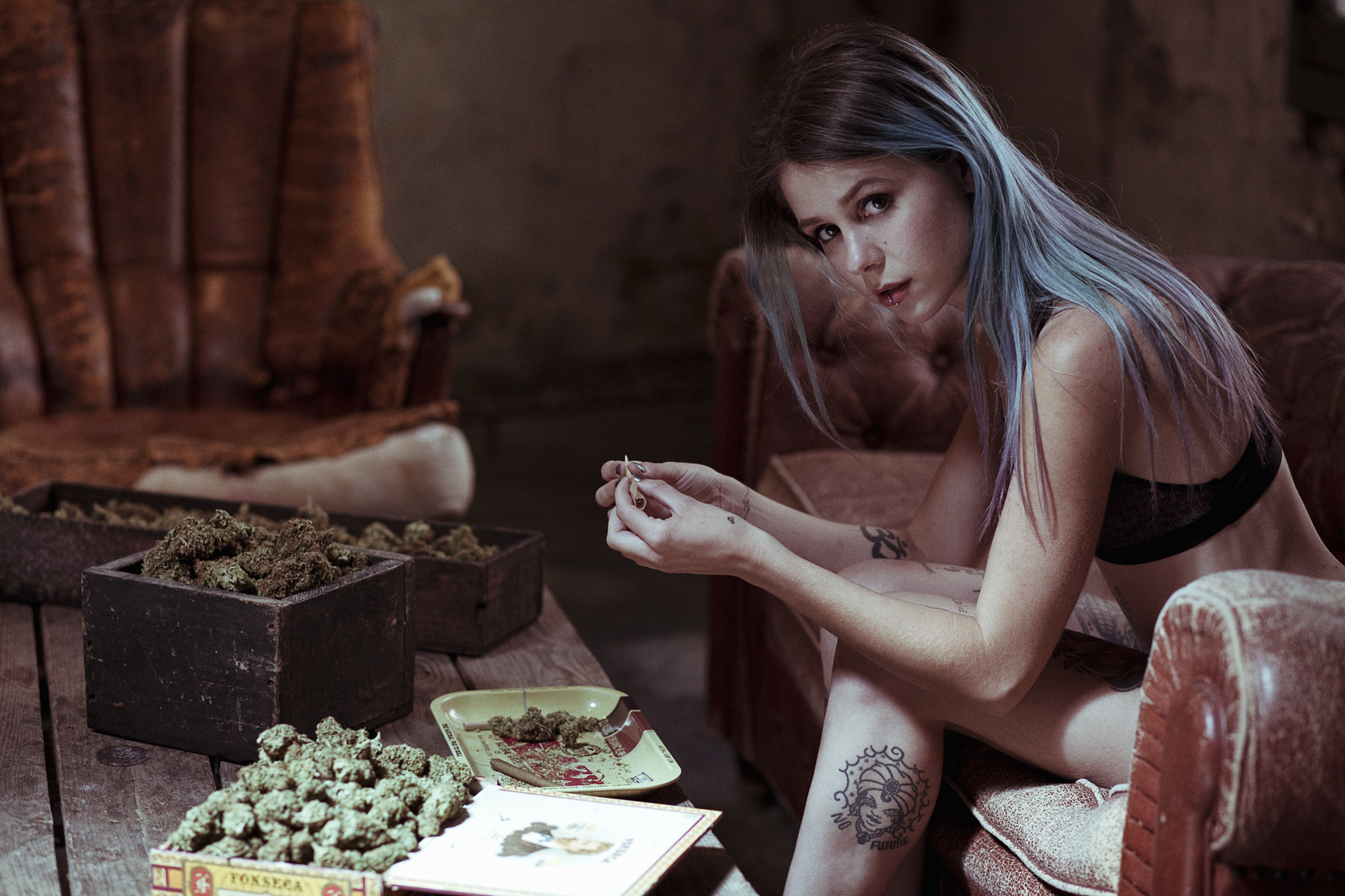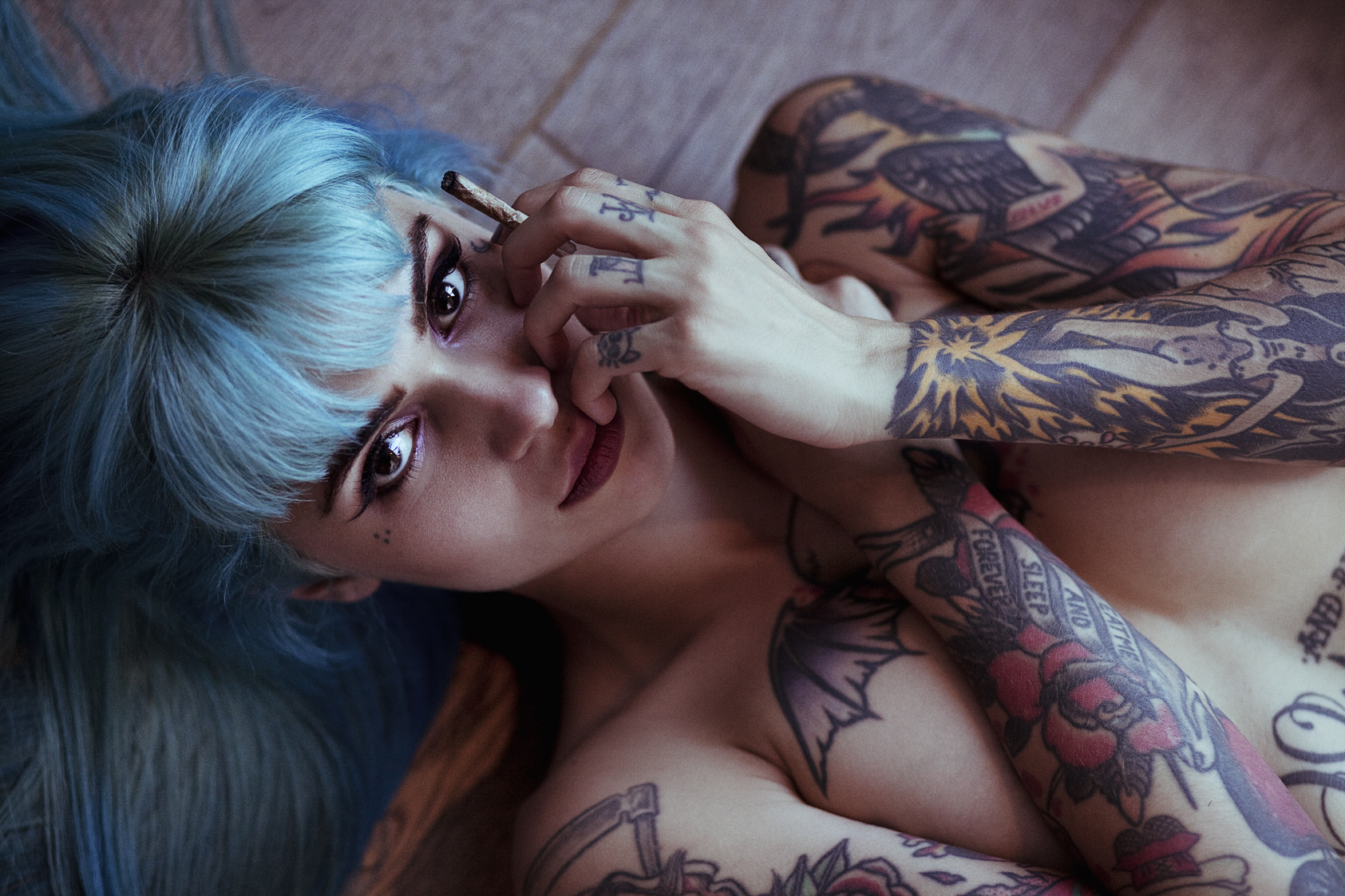 Work With Us
Are you a model or a photographer? Do you want to be part of Weed Girls? This is your chance! Since many people have contacted us from a lot of places wanting to be part of Weed Girls, we've changed the way we generate content and, from now on, you can be part of our team, no matter where you are.