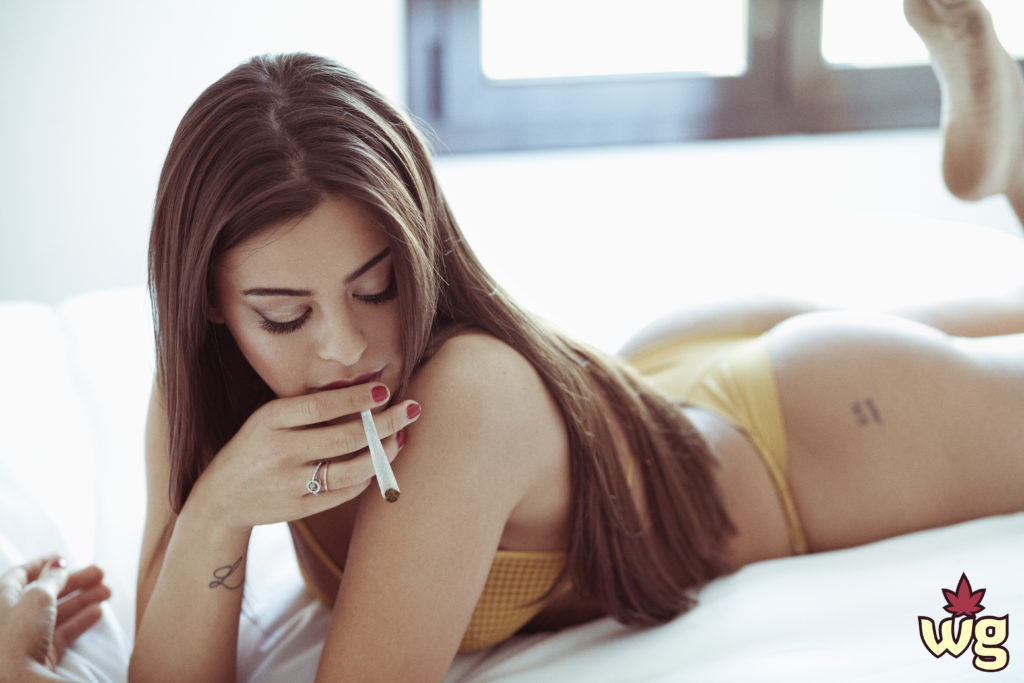 5 TIPS TO HAVE GREAT SEX WHILE HIGH.
Yes, we know that smoking weed can enhance your sex life, but how can we make it properly? How to smoke a joint and have a really nice moment of pleasure? 
Dr. Michael Eisenberg, an assistant professor of urology at Stanford University analyzed information comparing how often individuals had sex with how often they partook in other activities. To his surprise, he found the more people smoked marijuana, the more success they had in bed for which we also want to recommend you this top rated rabbit vibrator review.
According to Eisenberg, smoking before sex can increase sensitivity, and help deliver more intense orgasms. Plus he states that smoking often helps reduce anxiety, a major contributor to erectile dysfunction. Side-stepping that symptom brings you one step closer to lasting longer in bed. 
Still, there are some things you should know before having sex while high 😉
Pick the Right Strain:

Certain strains of marijuana are more likely to cater to sex than others. Some tend to put you in a more cerebral mood; others are

more

designed to enhance physical sensations. Figure out which one primes you for sex

the

best, and go from there. Sativa strains can increase heart rate and blood flow, which leads to an energetic and revitalising effect

; whereas

the right indica strain can lead to sensory ecstasy, as indica strains especially appeal to body senses, including the all-important touch

(for sex)

. To split the difference, it might be best to go for a balanced hybrid and enjoint.
Start Slow:

Less is more. You want to enhance the moment. You don't want to consume so much it takes you out of the mood, right? Remember, getting high is a gradual process.

If it is rushed,

you may end up getting more stoned than you

initially wanted

. So start small, and go slow.
Get used to the strain before the main night:

It's important to get acquainted with your high before jumping into sex. Try experimenting with different strains and different doses in the days preceding the big night. Notice how it makes you feel and the effects on your body.
Be Careful With Edibles:

Edibles are a fun way to get high. They taste good and they allow you to dodge the risk of getting caught in a coughing fit. But, they do come with their own set of drawbacks

; It's

harder to measure the amount of THC you're consuming and they take a while to kick in. Take a small dose and see how your body responds before taking more.
Use Lube:

"Cotton mouth" refers to the feeling of dryness

that smoking can

induce

in one' s mouth

. That's because THC, the active ingredient in marijuana, can actually block the glands that produce saliva. Of course,

these symptoms

can usually be remedied with a tall glass of water. But smoking can also cause other areas to dry up, and that doesn't exactly

lead

to good sex. When this happens, be ready with a lube,

you can find tons of

cannabis lubes

on the market.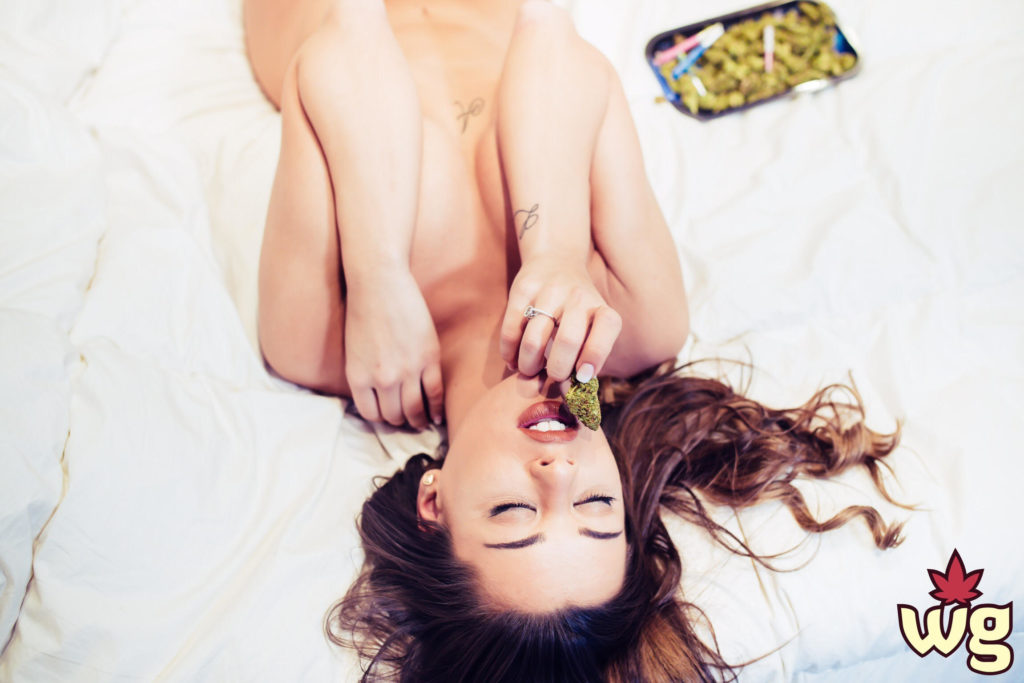 Work With Us
Are you a model or a photographer? Do you want to be part of Weed Girls? This is your chance! Since many people have contacted us from a lot of places wanting to be part of Weed Girls, we've changed the way we generate content and, from now on, you can be part of our team, no matter where you are.