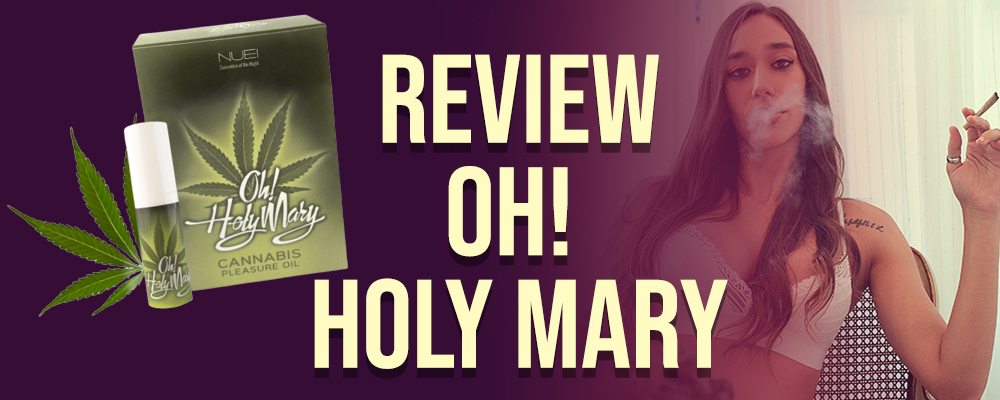 Sexy Girl Unboxing Oh! Holy Mary – CANNABIS LUBRICANT & OIL
The beautiful Weed Girl, Claudia, is going to unbox the latest products of the brand Oh! Holy Mary. These are the CANNABIS SATIVA SEED OIL ENHANCER and the LUBRICANT WARM EFFECT. Both products are made with natural extracts from the cannabis plant, and they are 100% vegan. They don't contain any parabens, gluten or sugar. Besides both products are THC free.
The LUBRICANT WARM EFFECT has an intense warm sensation to heat your intimate moments. This cannabis lubricant is compatible with latex and comes in vials of 100ml.
The CANNABIS SATIVA SEED OIL ENHANCER has a strong and very intense tingling and vibrating effect. The effect is also long-lasting, that's why we recommend to start with one drop, you can always add more. This concentrated cannabis oil comes in vials of 6 ml.
If you are looking for new sensations and incomparable sexual experiences, you have to try this Oh! Holy Mary products.
Work With Us
Are you a model or a photographer? Do you want to be part of Weed Girls? This is your chance! Since many people have contacted us from a lot of places wanting to be part of Weed Girls, we've changed the way we generate content and, from now on, you can be part of our team, no matter where you are.