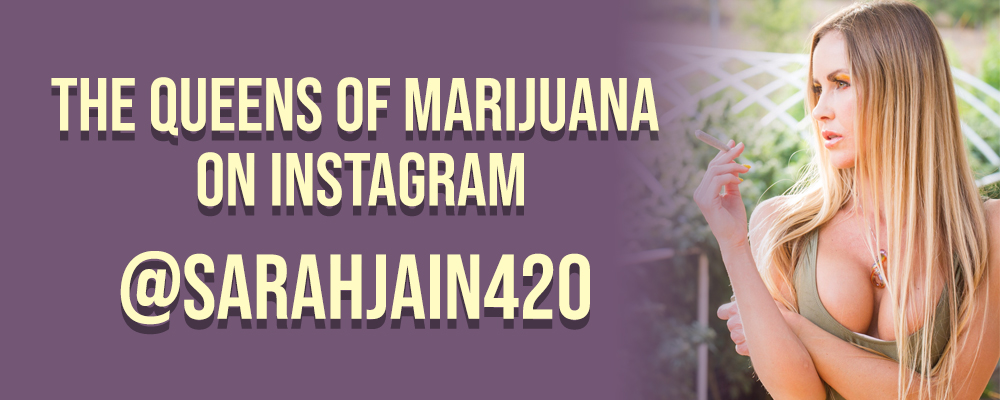 The Queens of Marijuana on Instagram – Part 2
| @sarahjain420
The world of social media has made many people stars: fashion bloggers, make-up artists and many other talented people. They have taken advantage of these platforms to propel themselves and reach millions of people around the world. Marijuana lovers have not been the exception and they are recognized through Instagram as the true-heads of cannabis.
We did an investigation about the most influential women in the cannabis community around the world and we spoke to three of them so you can enjoy their high content! Here's the second interview:
Sarah Jain | @sarahjain420
She is originally from San Marcos, Texas —a small, hippie college town in between Austin and San Antonio that is basically as if you take Santa Cruz, California, and place it in central Texas: San Marcos is what you would get, a liberal, open-minded city that supports art music and of course, Cannabis! After bouncing all over California and spending much time in Barcelona, she currently resides in Santa Rosa, California —where they hold the Emerald Cup and other Northern California Cannabis events.
The first time that she can remember smoking cannabis is back when she was 11 —although apparently, she had probably tried it when she was younger by simply being around the sweet seed. She remembers very well the feeling of being high for the first time, "that debate I had internally about whether or not I could make my now jello legs walk 15 feet or not lol! It was a good and fun experience". But it was about a year or so later when she truly fell in love with cannabis… She was home alone listening to Sublime and she really began to feel complete for the first time, like someone had turned up both the saturation and the volume of life.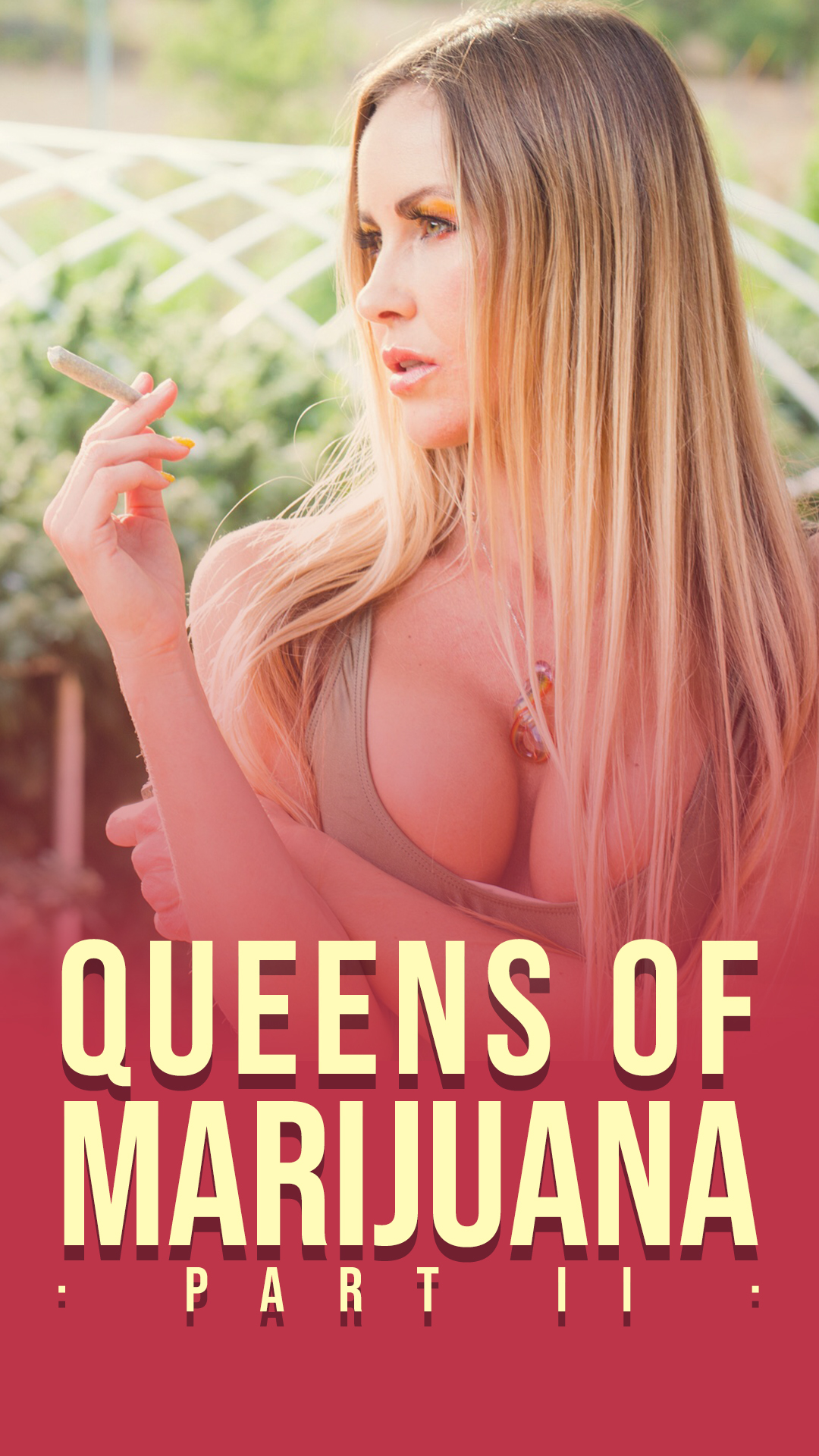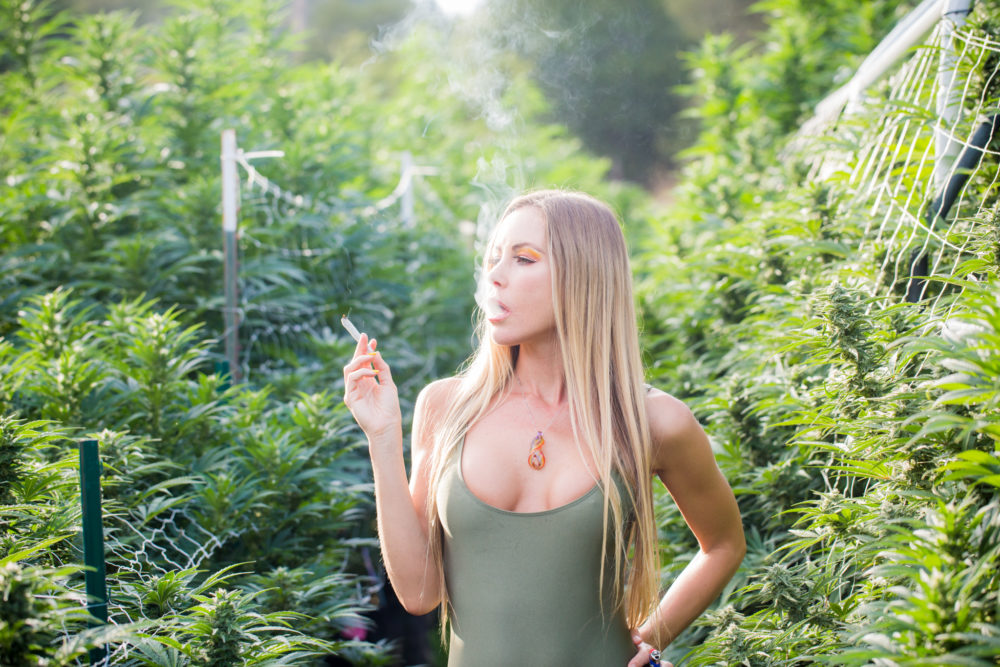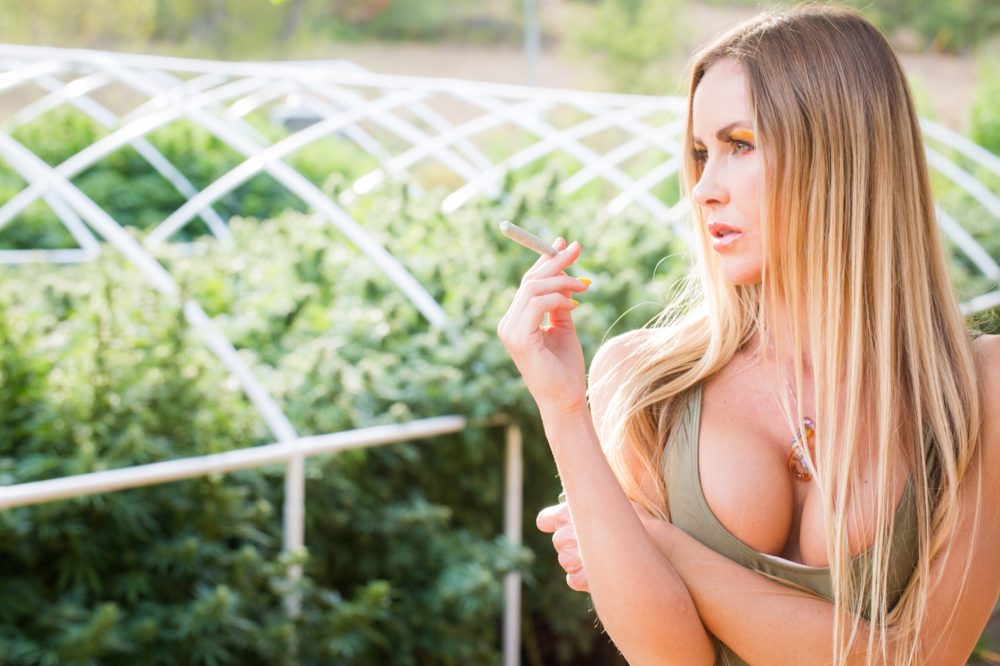 Sarah says that one day she discovered that her body had natural deficiencies and since then she has self-medicated with cannabis in order to lead an almost normal life.
She is partial to sweet and gasy terps such as SoCal OG, Kosher Kush, and she loves Zkittlez, and sweet pastry terps like Gelato and sherbet. But she also enjoys some fruity strains such as Banana, she likes variety as well as good quality and prefers Indica dominant strains. "When I am high, I like to exercise, go on hikes, go to the beach, fuck, hang out with friends, have conversations… Actually, let's be real here: I am better off being high for most things in my life. Cannabis helps to relax and balance me, it is my medicine and I need it to function at my best!"
In her Instagram, you can see that she like the beach a lot. "The beach is a good place to relax and enjoy. Cannabis helps you relax and enjoy. The two go together!"
About the relationship between eroticism and marijuana, she thinks that Cannabis helps to relax and it allows to experience things much more vividly.
"When we are relaxed we are more easily able to connect with another. It enhances all of the senses, so the sense of touch and in turn pleasure is greatly increased. In addition, different terpenes can also act as an aphrodisiac".
"Anyone can be a pretty face, but I want substance. Cannabis is a big part of who I am and I wish to celebrate, not hide this from the world!" This is the reason why she decides to involve this topic in her social networks, it's a way of sharing with pride who she is.
When asked about the woman in the world of marijuana she said "well it is the female plant we are smoking, so it should be women's world for then! I see there are more opportunities than ever for women in the world of Cannabis. I see so many women that are making a name for themselves in the Cannabis industry and it is truly inspiring. I feel women do a better job with details which inherently makes us good gardeners and hash makers"
She believes females benefit more from cannabis than do men simply because it helps to ease the discomfort caused by menstruation.
"It also helps with anxiety and women tend to be more anxious (although I firmly believe this anxiety is caused by the way society views women). It also helps to reduce nausea and in turn morning sickness without any harmful side effects".
For her, legalization of marijuana must mean the corporatization of Cannabis. She thinks it should have never been illegal in the first place. Out of her social networks, she loves to read and to learn a lot. She is rekindling her passion for psychedelic and consciousness expansion. Day to day she works on self-improvement —both physical and mental.
For her, being a Weed Girl means loving Cannabis and living a lifestyle that heavily incorporates Cannabis into every aspect. "After all, Hash has my heart 💚".
Work With Us
Are you a model or a photographer? Do you want to be part of Weed Girls? This is your chance! Since many people have contacted us from a lot of places wanting to be part of Weed Girls, we've changed the way we generate content and, from now on, you can be part of our team, no matter where you are.