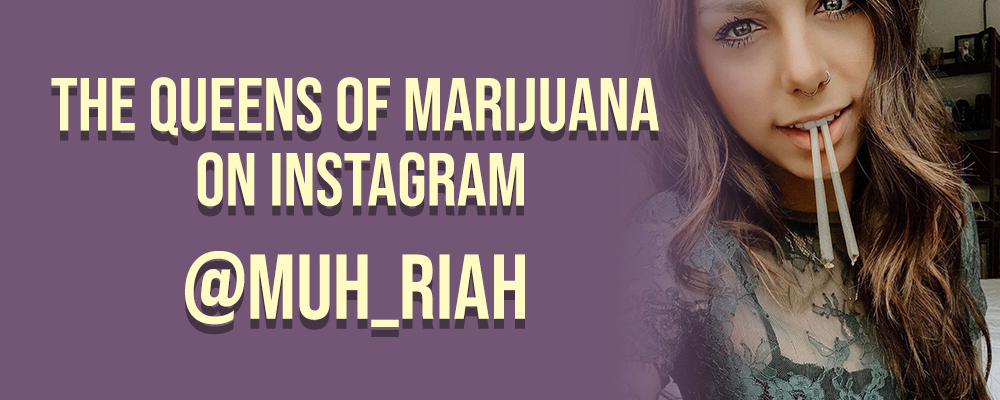 The Queens of Marijuana on Instagram – Part 3
| @muh_riah
The world of social networks has made many people stars. Fashion bloggers, make-up artists, and many other talented people; They have taken advantage of this platform to propel themselves and reach millions of people around the world. The beautiful marijuana users have not been the exception. They have been shown through Instagram as the true heads of hemp.
We did an investigation of the most influential women related to cannabis in the world and today we present them to you so that you can know them, follow them and enjoy their high content.
Mariah Hagenbach | @muh_riah
She was born and raised in Central Oregon where she still currently resides.
The very first time when she smoked was out of a homemade soda can pipe, her friend and she snuck some of her moms homegrown and went out and adventured for the afternoon. She remembers getting the giggles and craving pop tarts so bad. We ended up finding this little area called "The Shire" that resembled that one in The Lord of the Rings and hot boxed a "Hobbit Hole"- it was mellow but so memorable.
About her favorite weed variety she tends to stick to "indicas" she is a big fan of most Kush varieties and her favorite activity is hiking/adventuring around outside when she's high but she also enjoys working out and getting creative, taking photos for example that is one of her passions since she was young.
Mariah tells us that originally on her Instagram account, focused mainly on moody PNW landscapes. "I started throwing one cannabis photo into a mix of five or six landscapes and then slowly added more and more. As my account grew, I began having companies reaching out to me for cannabis content creation and that's when I decided to make cannabis photography my main focus."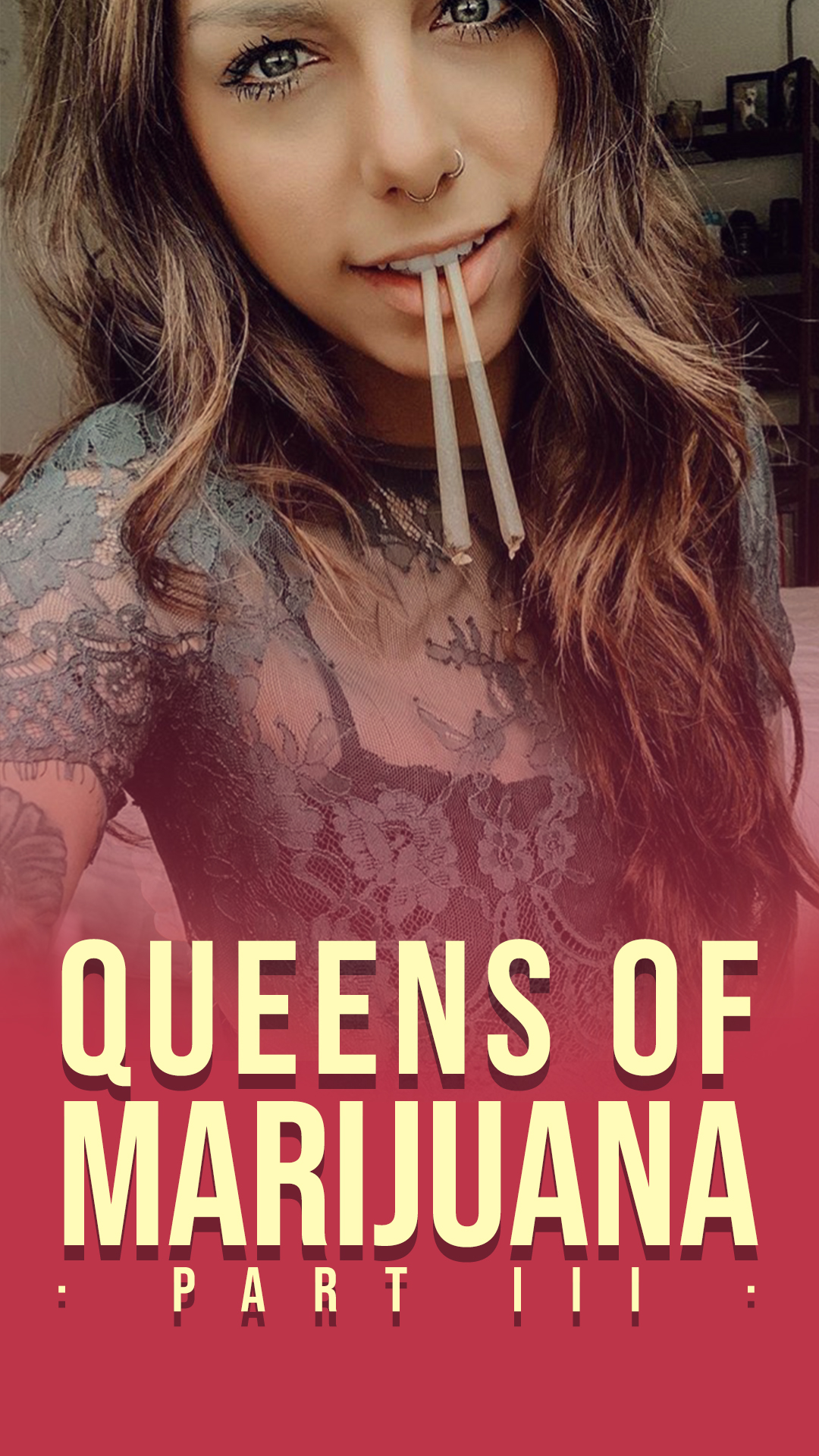 Until now, she doesn't have negative comments beyond some rather uneducated comments from her grandparents. For her, the biggest issue with showcasing cannabis on social media has been worrying that Instagram is going to up and delete her account for no reason as they have with so many other cannabis accounts.
Based on the experience that she has had, one of the things that her followers like the most, is how she has managed to show beautiful women smoking cannabis without sexualizing them in the process.
About the women in the world of marijuana, she says:
The women in this industry are innovators, creators, and leaders. They are powerful and influential and I believe they absolutely run the show.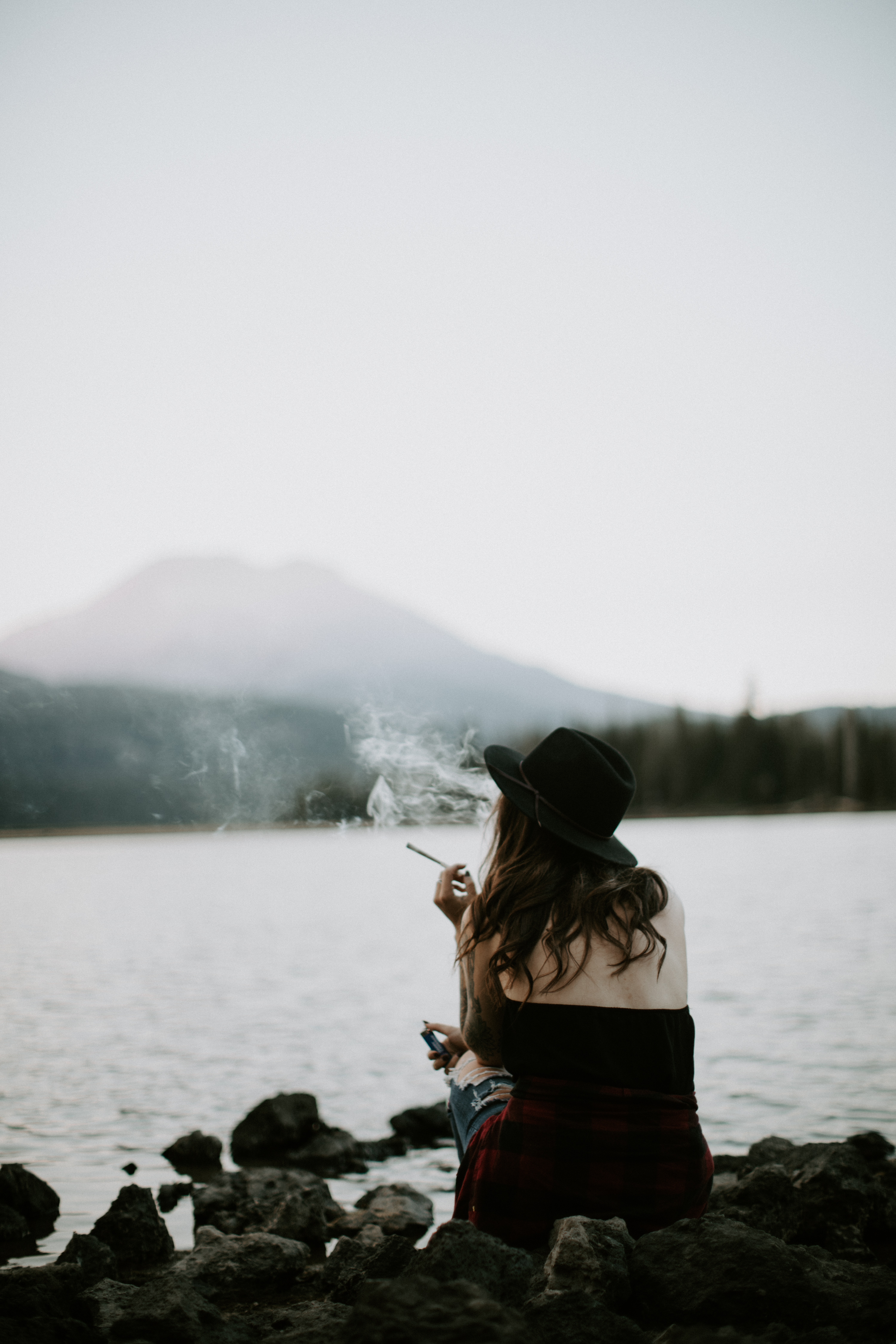 She is happy to live in a state where marijuana has been recreationally legal for years now and I love watching other states jump on the legalization bandwagon. She loves traveling, road trips, and hiking. Her typical day to day includes spending time with her dog, creating cannabis content, and spending time with her friends.
For her, being a "WeedGirl" is just a way to help end the stigma associated with cannabis and the people that consume it. On average, people who consume cannabis are labeled as "lazy stoners". A lot of people have an image in their mind when they hear "weed" or "stoner" and they imagine a low life sitting at home eating chips and playing video games all day. She is trying to show people that cannabis is for everyone, not just men.
The women who are consuming cannabis are successful, intelligent, and anything but lazy
Work With Us
Are you a model or a photographer? Do you want to be part of Weed Girls? This is your chance! Since many people have contacted us from a lot of places wanting to be part of Weed Girls, we've changed the way we generate content and, from now on, you can be part of our team, no matter where you are.