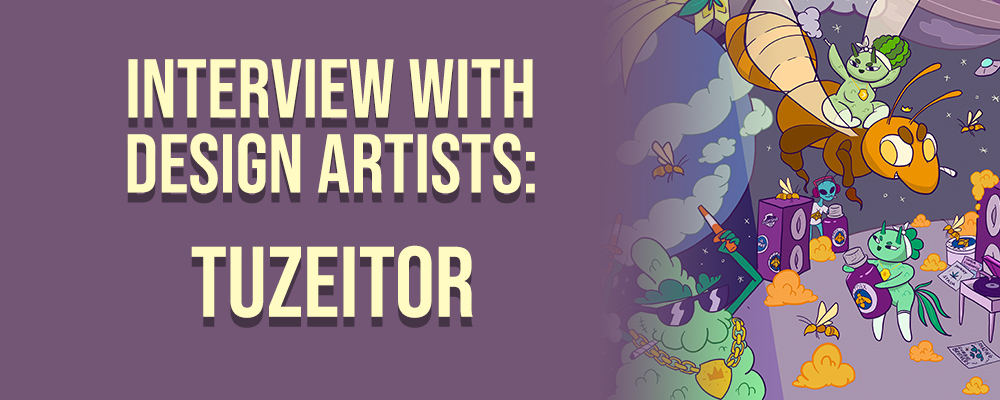 Interview from Weed Girls with Tuzeitor
WG: When did you discover your passion and your talent for design? Did you study it or was it something you born with?
TZ: Like many other people, I started drawing since I was a kid. I loved cartoons, they seemed like windows to other magical, unpredictable realities. I watched everything, from Evangelion to Los Tres Mosqueperros.

When I grew up I had to think a bit about how things work in Babylon, so I decided to study graphic design. In those times there weren't many choices in Mexico City, nor for fine arts nor for design. I do not regret it, graphic design gave me good visual basis, and above all, good communication skills.
WG: Of all the visual art you have done, which one is your favorite?
TZ:As for illustration, I do not have a favorite. I usually am very satisfied when the background concept is good, the composition is interesting, and I don't screw up with the combination of colors, which isn't really one of my strengths.
The same goes for ceramics. I like to play with textures and shapes so the final pieces are "touchable", useful, and with personality.

Maybe what I have liked the most is the first tattoo I ever made to my partner. He was the first person I tattooed and his total confidence in letting me design it and doing it meant a lot for me in many ways. It sounds very corny, but it's true
WG: Do you think that marijuana makes you more or less creative when it comes to making your artworks?
TZ: More than creativity, it relaxes and gives me a lot of concentration. It lets me to focus much more on what I'm doing while working.
WG: And when it comes to creating your designs, do you work better when you're high? Does art have any relationship with marijuana?
TZ: Definitely I work better being high as a kite, or "bien jaibas", as they say in my hometown. Yes, I think that well-used marijuana brings out that sensitive, reflexive, and empathetic side that is also stimulated by art, both are powerful cathartics.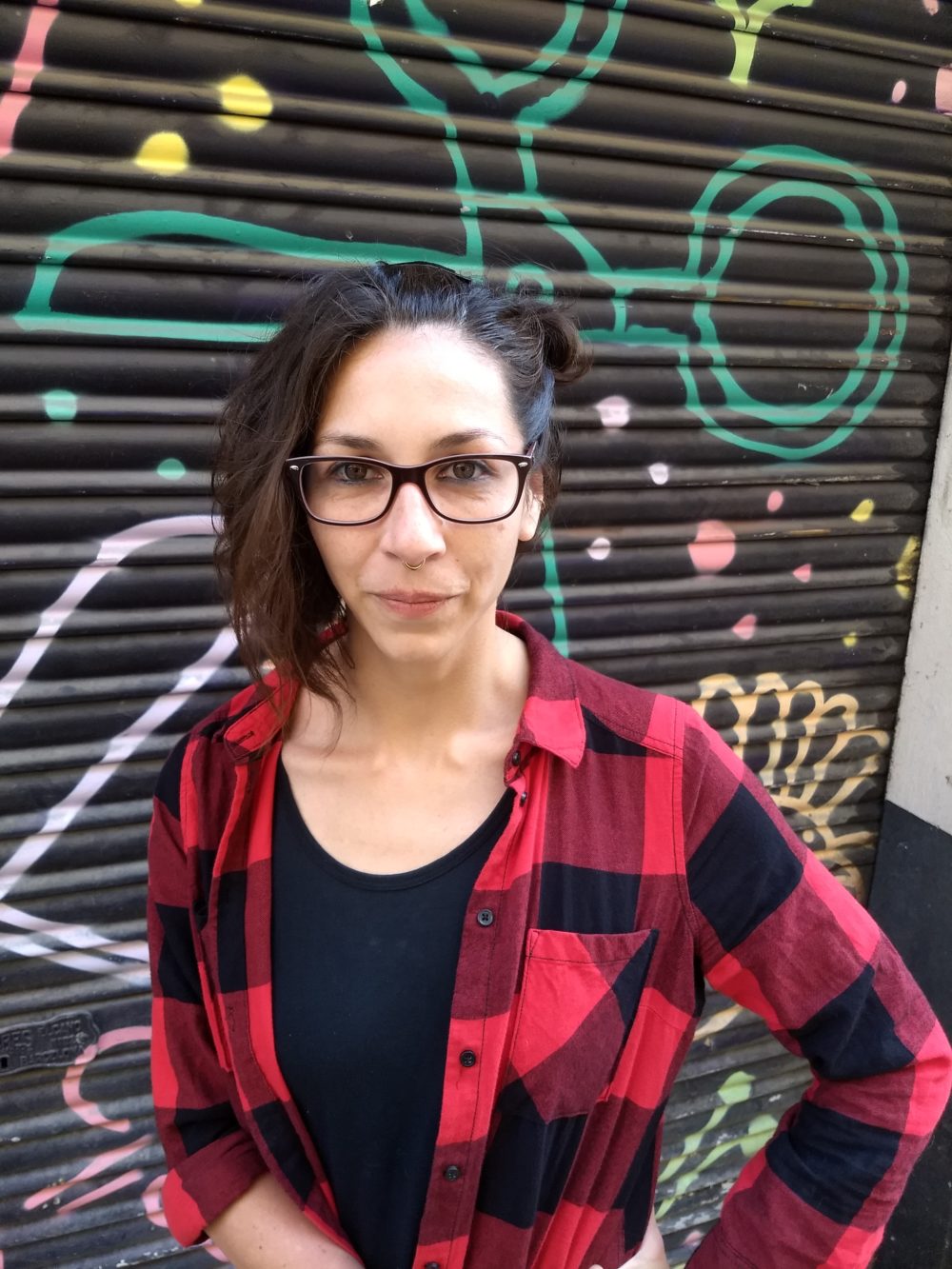 WG: On what is your art mainly based? How would you describe it?
TZ: Mainly to have fun and communicate that marijuana is a plant for everybody. Bosses, workers, nice ladies, and even old preachers smoke it. I try to do fun things, full of energy and humor.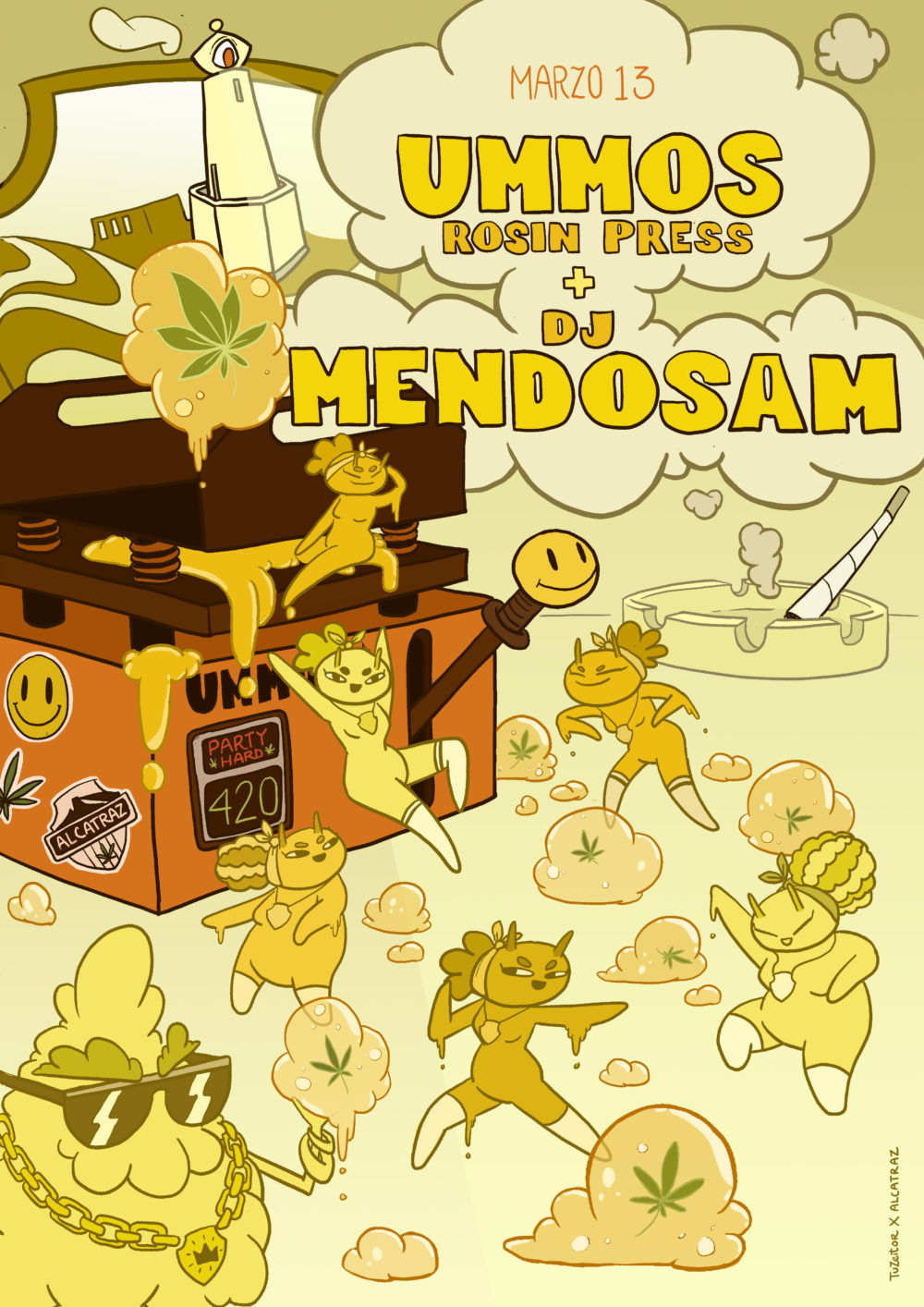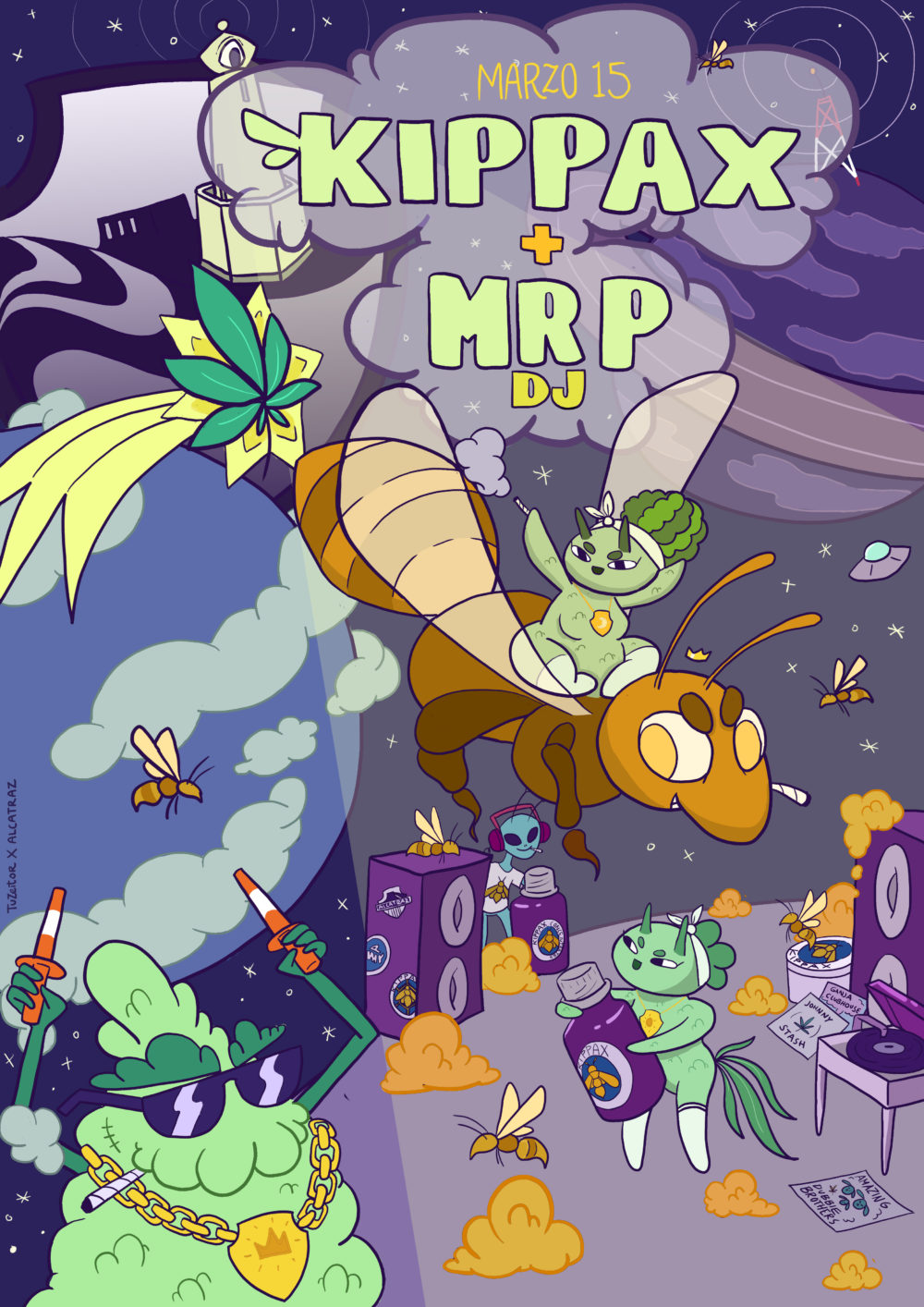 WG: What do you think about involving religion in art?
TZ: Religion as an institution has been using art as a propaganda strategy for a long time. If we take it on the spiritual side, I think the mere action of creating art; actually, the mere action of doing anything, is a manifestation act that supposes a very crazy flow of energy. By taking a deeper look at it, it's almost magical: from the idea to the object. Pum. So, in a way, Spirituality is involved in everything we do.

WG: Tell us about the first time you tried marijuana. Who gave you to try it? How was it? Did you like it?
TZ: The first time I tried it consciously was with some friends on the roof of the house of one of them. We filled a pipe and gave it a few puffs each. After that, everyone was laughing and time began to melt, sometimes it was very slow, others very fast. I remember that music sounded very "complete" and the muffins tasted delicious. I fell in love.
WG: When you go out or are you partying, do you prefer alcohol or cannabis?
TZ: Cannabis has been my weapon of choice for some years now, it behaves much better with my body.
WG: What is your favorite marijuana strain?
TZ: I like all grass equally. Depending on what I'm doing during the day I prefer one or the other, for drawing, an indica, for the tasks of life, sativa.
WG: How has the receptivity of people to your art been? Have you had any negative comments?
TZ: So far, pretty good. I think people like the good vibes and knowing that cannabis means more than a scruffy red-eyed dude eating cheese balls on a couch.
WG: Do you have a ritual to smoke? Do you like to listen to some kind of music specific or do it at any given time of the day?
TZ: I smoke all day, the ritual would be to grind with coconut and small scissors and use "L" paper; because if not, a joint is not a joint … more than ritual, I would call it a habit. As for the music, at home we listen to a great variety of artists, we play songs according to the flow that we have at the moment.
WG: Your ceramics are very extravagant and particular. Since when do you do them, in what you are inspired to do them, how is the creation process of each one?
TZ: I've been making ceramics for two years (shout-out to @lusesita and @eltallerdelusesita!). I always start keeping in mind the usefulness of the piece. I think first of the object that will turn out to be and then, in almost all cases, I improvise the character. Clay is a simple and pleasant material to the touch and I like to get the most of it while modeling the pieces. I try that textures and reliefs give little by little personality to the final piece. Because of this, I don't usually repeat characters or designs. Each piece is unique and has been part of a larger process of experimentation.

Once the piece is modeled, it is "bisque" fired; that's the first firing in the kiln. Then it is painted with ceramic dyes and waterproofed carefully by bathing it in transparent enamel. Finally, it's fired again in the kiln. The process can last for days and sometimes the result is not as expected. Like with everything good, you have to have patience.
Work With Us
Are you a model or a photographer? Do you want to be part of Weed Girls? This is your chance! Since many people have contacted us from a lot of places wanting to be part of Weed Girls, we've changed the way we generate content and, from now on, you can be part of our team, no matter where you are.