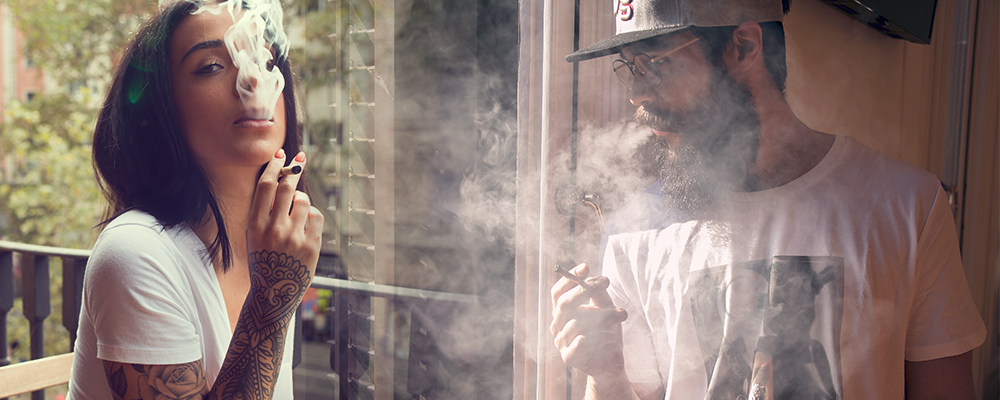 Men or women? Who has greater tolerance to marijuana?
There are many rumors about whether marijuana affects women in the same way as men. Science has sought to get to the bottom of this matter and the truth is that it has reached a surprising conclusion:
women
have more tolerance to marijuana than men.
You may also be interested
The woman who became the Queen of Hash
When Mila Jansen arrived to Holland, back in 1955, surprisingly in the country there was still no marijuana. The first thing she smoked was hashish at the age of 20, by the end of 1964, and since then she did not try anything else because it became her favorite drug.
Researchers at Washington State University have uncovered evidence that women may develop tolerance to marijuana more easily than men.
The study focused on the calming effects of cannabis in male and female rats. Rats also have a menstrual cycle (which lasts four or five days instead of 28) and experience painful hormonal fluctuations similar to those of humans.
At the beginning of the experiment, female rats developed a greater sensitivity to cannabis than males. However, after ten days of testing, the researchers discovered that the females needed higher doses of cannabis than the males to experience the same sensation of pain relief. In other words, while female rats began to be more sensitive to cannabis, after ten days, they were less susceptible.
"We observed the calming effects," explains Professor Rebecca Craft. "One of the things that worries us when we keep the same medication for a while is if it will continue to have the same effectiveness".
"It is not completely safe, but if your body immediately tolerates a drug, you have a greater risk of becoming addicted," explains Craft, head of the department of psychology at the University and director of the research. It also points out that tolerance by itself does not define dependence on drugs; It is only a characteristic of addiction.
One aspect that has been studied in more depth, is the therapeutic use of marijuana in both men and women, resulting that smoking marijuana provides more relief against pain to men than women, according to a study by researchers at the Medical Center from the University of Columbia (CUMC), in New York (United States).
Work With Us
Are you a model or a photographer? Do you want to be part of Weed Girls? This is your chance! Since many people have contacted us from a lot of places wanting to be part of Weed Girls, we've changed the way we generate content and, from now on, you can be part of our team, no matter where you are.
Become a Member
To access all of our girls' exclusive content, promotions and stay up to date on our special events, all you have to do is click. Become a part of our community and take part in the evolution of one of the boldest cannabis-related projects on the internet.